Just a Little Bit About Us
Habitat for Humanity Leeward O'ahu (Leeward Habitat) is a local affiliate of a world- wide organization that builds houses with volunteer labor and sells those houses to very low-income families (those earning under 50% of the area median income). Habitat works to build homes in Leeward O'ahu which includes the areas of Kapolei, Ewa Beach, and Wai'anae. It is our mission to eliminate substandard housing and homelessness in Leeward O'ahu. With our help, families work hand in hand with volunteers to build a simple, decent home for themselves.
Partner families are vetted and selected through an application and interview process. Families qualify based upon their need for housing, willingness to partner with Habitat, and ability to pay the mortgage. Homes are sold to families and are built with volunteer labor. Family Support programs provide assistance to families while building their home and continues for the life of the mortgage by providing the tools needed to be a successful homeowner.
Since receiving its official nonprofit standing on September 1, 2005 the affiliate has built 14 Habitat homes; helping over 50 people into simple decent affordable housing and managing over 6,000 construction volunteers. In addition, the Leeward Habitat affiliate opened a ReStore location in 2009 that sells discounted building supplies to the public. The proceeds of ReStore sales provide a self-sustaining funding source to the affiliate and help us build more home for families in need.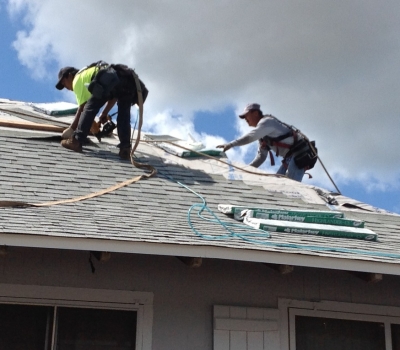 What is Habitat for Humanity?
Founded in 1976 by Millard Fuller, Habitat for Humanity is an ecumenical Christian organization with more than 1,600 affiliates around the world.  To date, over 250,000 homes have been built for families in need.
The foundation of our organization is based on the following criteria:
Demonstrate the love and teachings of Jesus Christ
Advocate of behalf of those in need of decent shelter
Build simple, decent and affordable housing
Engage the community through partnering
Promote sustainable community development